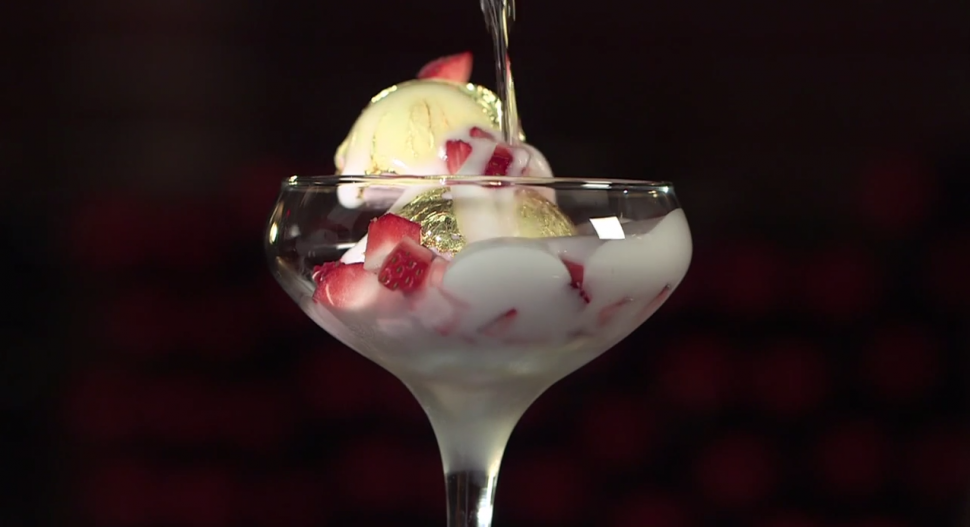 Ah, the look and taste of luxury.  I would like to be luxuriating in this float right now.  No surprise, its creator Jen Yee, was named Food & Wine Best New Pastry Chef of 2014.  Her creation is called "Gold & Bubbles."
Hooray Jen Yee for combining good taste + whimsy + pink + luxe!  She is my kind of chef.
When I make this at home, will I plan to use the edible goldleaf paper?
Well… let me share that I am already irritated with myself for thinking the following boring and practical thoughts:  1) What would I do with the remaining 15 or so sheets of edible gold paper?  2) What are you really eating anyway when you ingest edible goldleaf paper?
But you know what?  Forget you, boring responsible thoughts.  I WILL spend the $10 to get a little more whimsy in my life.
Back to giving praise and credit where they are due, Jen Yee is the Pastry Chef at Lafayette Grand Cafe & Bakery pictured below. I am hoping even the most frugal pragmatist would be taken over by whimsy in a place like this.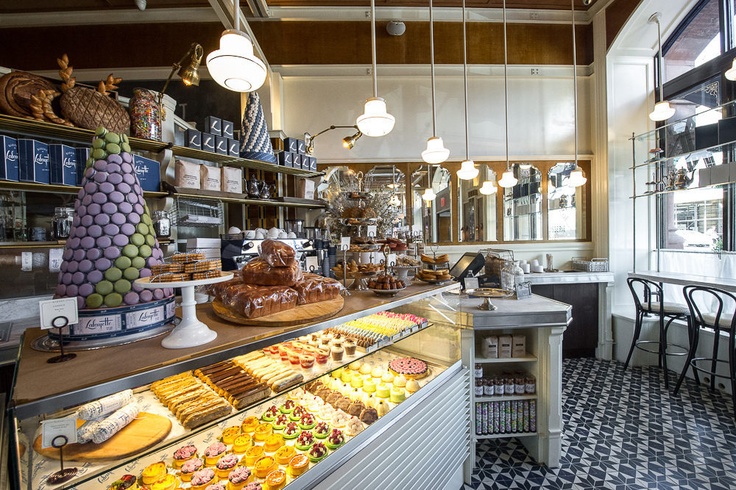 Unrelated, or so I thought, I happened to be checking out Keaton Row's (an online styling service I am considering trying out in the future) blog today.  I was stoked to see their most recent post happened to be about Lafayette.  I love serendipity.  I know, I know……it is small, but I will take what I can get in this department.  Small Pink Unicorn moment, but I am celebrating it!
Will you try out the "Gold & Bubbles" recipe at home?  What do you think about calling it "Pink & Gold Bubbles?"  Are you thinking about a trip to Lafayette in NYC?  In a very non-sponsored post way, I am!!