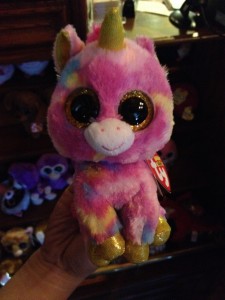 Pink Unicorns in the Wild.2:  this Pink Unicorn was submitted by J.P. and Yao Yao.  It was reportedly found while in line at a downtown Chicago CVS store.  Have you ever been to CVS in the downtown of a major city?  It qualifies as wild.
The following is not a literal Pink Unicorn in the Wild, but I don't want to miss posting about it.  I may be 40+, but I still like to display my birthday cards for as long as I feel is mostly appropriate.  In putting them away today (yes, I save my cards), I decided this one needed some blog love: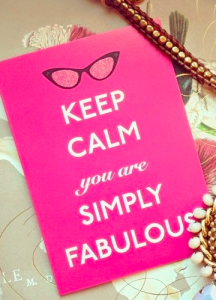 I LOVE the glasses on this card; mine look just like them.  I am pretty sure no one has ever complimented me when I wear them, but I LOVE them anyway.
I am continually impressed by the befittingly cute cards I receive.  I don't do as well when I shop for cards; how are people doing it?
Where do you shop for the best greeting cards?