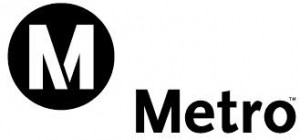 My Pink Unicorn of the Summer has been the L.A. Metro.  Taking the Metro is not the cool thing to do in L.A., but I would argue it should be.  I have a car, but have recently experienced a significant reduction in stress from not dealing with L.A. traffic, and taking the Metro instead.  L.A. has a large population of honkaholics, "creative" a.k.a dangerous driving styles often leading to road rage, and more traffic accidents than I have ever personally encountered.
As I near my 10 year anniversary of moving to California, riding the Metro allows me to experience the #2 thing I originally missed about leaving Chicago(#1 = the people):  public transportation!  You hear no one in L.A. walks, which is often the case.  And despite appearances that more people have become urban bicycle riders (thank you hipsters) since I moved here, improved conditions for riding are still needed.  I personally love a biking boulevard (biking boulevard on 4th street, etc.).
This, however, is not a post about my love for biking and attempting to bike more places in Los Angeles. This is about my new found love for taking the bus or train wherever I can in L.A.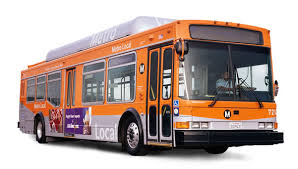 I have taken the Metro on occasion since I moved here, but only now am I appreciating it as a regular rider. In June, I happily took the bus to school for the first time in over 25 years.  The last time I took the bus to school, I was quite unhappy about having to do so (taking the bus was undeniably not cool at my high school).
A few of my bus riding tips, which may sound like no-brainers, but for those of you that like things spelled out(like me):
1. My early morning rides (I boarded at 6 a.m.) have been surprisingly quiet and peaceful. Pink Unicorn!  Just as the amount of traffic increases as the day progresses, the same is true for the number of passengers on the bus.  This can lead to noisy and crowded conditions, which may or may not be a problem for you depending on how your day is going and your tolerance level.  Dealing with passengers that have "interesting behaviors" and things to say has been the only challenge I have found so far in riding the Metro.  Use of headphones may be a good strategy if you are not interested in "conversation."  As a side note, I have also encountered some helpful passengers that have added to my positive experience of riding the bus.
2. If you live life cautiously or are a first time rider, confirm with the driver as you are boarding that your stop is indeed on his/her route.  For example,  "Do you stop at Queen and LaBrea?"  Less cautious types may find this silly, but I am always pro-communication.  All drivers so far have responded pleasantly; some even let me know when my stop was next.  I am hoping for continued Pink Unicorn moments on this one.
3. Buy a TAP card, as it allows for free transfers within a 2 hour window to complete your one-way trip.  Thank you Metro! I am accustomed to public transportation that does not charge for transfers, so again, thank you LA Metro for getting with the program.
4.  If you load money on your TAP card by credit card online the night before, it may not show up by the next morning, rather it will probably take at least 24 hours to do so.  Therefore, make sure to bring enough cash for the ride just in case!  It is $1.75 each way at the time of this post.  You must have the exact fare in cash; the drivers/operators do not carry change.
5. Depending on which version of the bus you are riding, you will need to look for the cord (often yellow, above window) to pull or button (often red, in aisle area) to press in order to indicate you would like the bus to pull over at the next stop.
6. Plan ahead. Ok duh, I guess. Get to your stop early if you are a first timer. You may even catch an earlier bus. Yahoo.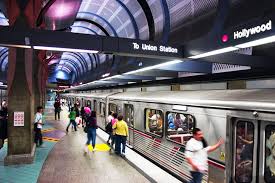 I don't have any different tips for the train, just happy that it easily can take you downtown Los Angeles from locations such as Hollywood and Vine.  I have easily taken the red line from Hollywood to the L.A. Convention Center (requires a transfer once you get downtown or walking several blocks, but if you like walking, it is an easy walk in Chicago, NYC, or other walking city terms) as well as to The Music Center. The train drops you off right at the bottom of Grand Park Los Angeles, requiring a walk up the hill and crossing of the street to get to your performance (don't forget the stairs, choose shoes accordingly).  The walk up the hill through the park is worth the exchange for avoiding traffic and parking hassles.
Finally, I was excited to find and read from a like-minded individual, the LA Walker.  Check out what she has to say here. I wish I had found her blog sooner!
Do you prefer public transportation to driving in your city? If you live in L.A., how do you feel about public transportation and do you use it?