After decluttering, organizing, and getting things done, I enjoy spending time reading blogs.  Well… in all honesty…..I should really switch that around, as I typically read the blogs first (it isn't easy starting the "getting things done" process).  Anyway, in the spirit of having less paper around, I thought I would keep a record in the cloud of my favorite blogs. As of today, in no particular order, my favorite blogs are:
Tory Daily:  Tory Burch's blog includes sections on Style, Beauty, Culture, Entertaining, Travel, City Guides, Music, and beautiful E-Mother's Day cards ( I sent one to my mom and nice surprise….she sent one back to me!).  I recently read a magazine article that helped me figure out what I appreciate most about the Tory Burch brand:  its brand philosophy of "affordable luxury."  Her complete lifestyle itself is not obtainable as affordable luxury for non-billionaires, but trips to places like the New York Botanical Garden for the Frida Kahlo exhibit satisfyingly fall within reach.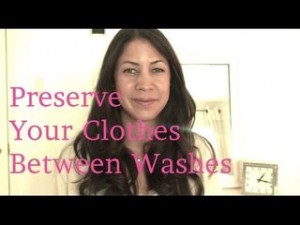 The Daily Connoisseur: Explore the Fine Art of Living: a blog I came across after my delightful and informative read of this blogger's book (Lessons from Madame Chic: 20 Stylish Secrets I Learned While Living in Paris by Jennifer L. Scott).  Ms. Scott successfully delivers what could be considered very pretentious subject matter in a friendly and unpompous manner.  Along with subject matter, my favorite thing about her blog is the video component.  Her likeability and seeming accessibility makes for easy and enjoyable watching.  She leaves you with the sense that she is the type of person you would want to be friends with; the friend that has great style and knows the answers to all of your etiquette questions.  I also happen to love that we both live in the Los Angeles area.  Many of the other bloggers I enjoy seem to be NYC based, so it is a treat to have perspective from someone that lives where I live!
Cup of Jo.com: I can't remember how I discovered this blog, but whatever path led me to it, I am thankful for!  Jo (Joanne) formerly worked for magazines, and her blog evolved from a single New Year's post to what it contains today:  trending conversations about all of my favorite topics delivered in a witty non-snarky voice.  From her website:  "Founded in January 2007, A Cup of Jo covers fashion, beauty, design, food, travel, relationships, motherhood and lifestyle. Our readers are enthusiastic, style-conscious women who love shopping online and discovering new things. Cup of Jo receives more than 5 million monthly page views and approximately 1 million monthly unique visitors." Yes, I am one of those readers!!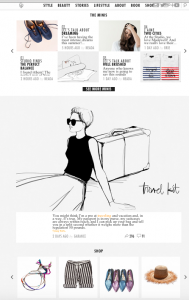 Garance Dore:  Garance is French and her content is extremely visually pleasing. As superficial as that sounds, sometimes that is all I need and exactly for what I am looking. Isn't that one major reason people love France and French things anyway, because they look and sound good? I am certainly unoriginal in being a Francophile, but am happy to confirm being one. Anyway, Garance also has a beautiful vintagey stationery collection. Despite my hate of paper clutter, I will never be over my love of stationery. 

Wired:  This one is technically the magazine Wired's website, but it functions as a blog for me. I used to have a subscription to their physical magazine, but because I wanted to read ALL of the stories, it took me forever to get through.  This left me with a stack of paper clutter. Stress!  So I still love the physical magazine, but only occasionally let myself purchase it.  Funny enough, Wired is where I first read about LeTote!  Wired covers business, science, psychology, security, design, gear, culture, photography, news, entertainment, and probably some other topic I have neglected to write here.  I have learned from being a Wired reader that all of the aforementioned topics drive technology. Wired has a section called Consumer Technology, but if I had to pick a "main idea" for what Wired delivers, it IS Consumer Technology.  I have found this to be the best blog/website/magazine to help me make my best attempt at staying current.
What are your favorite blogs/websites and why? Which ones bring you the most joy?